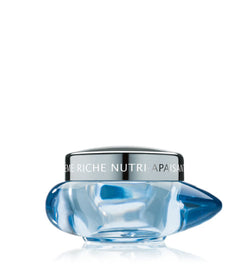 Nutri-Soothing Rich Cream
50ml
The first product enriched with Cold Cream Marine that effectively replenishes, soothes and repairs very dry and sensitive skin for guaranteed comfort for up to 24 hours.
Expert Advice
Apply the Nutri-Soothing Rich Cream morning and evening over the face and neck after cleansing, all year round.
For very dry and sensitive skin or for normal skin in harsh weather conditions.